Kenyon College's 2005 Commencement Address, given by David Foster Wallace:
This is the full version of a video I posted earlier here.
By the way, if this is your reaction to the video…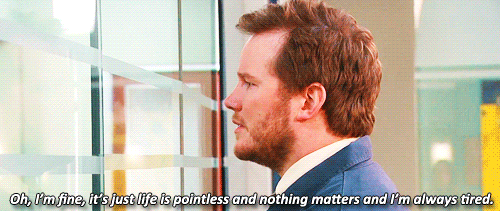 …you're doing it wrong.
While we're on the subject of hypocrisy…
Gruber:
What rankles about Google is their hypocrisy.
We've had a banner week for Google hypocrisy.
Drew Magary, in an excerpt from his new book, which I'm probably going to buy now that I've read this bit:
When I was single and saw parents losing it with their kids, I used to frown at them. I'll never be like that, I promised myself. But single people are pathetically naive. They don't know what it's like to spend fourteen consecutive hours with a child. They don't understand how that massive span of time allows for every single possible human emotion to be bared: anger, fear, jealousy, love … all of it. More to the point, they don't realize what little assholes kids can be. They have no idea.